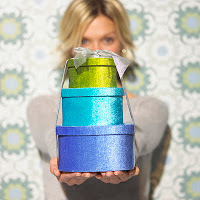 Women Receive Nobel Peace Prize for 2011
Some powerful women, three gifts to the world, have been acknowledged for their efforts to secure peace, as well as women's safety and rights. They join their nine female predecessors as what have been called, Heroines of Peace. Perhaps, we can all take hope from these courageous women. A very wise man once told me that men are inspired by women. He suggested that women set the bar (standard) for what is and what is not acceptable in the world. I can't help but wonder if these three women raised the bar in their homelands. Here is the announcement made by the Nobel Committee:
The Norwegian Nobel Committee has decided that the Nobel Peace Prize for 2011 is to be divided in three equal parts between Ellen Johnson Sirleaf, Leymah Gbowee and Tawakkul Karman for their non-violent struggle for the safety of women and for women's rights to full participation in peace-building work. We cannot achieve democracy and lasting peace in the world unless women obtain the same opportunities as men to influence developments at all levels of society.
Ellen Johnson Sirleaf is Africa's first democratically elected female president. Since her inauguration in 2006, she has contributed to securing peace in Liberia, to promoting economic and social development, and to strengthening the position of women. Leymah Gbowee mobilized and organized women across ethnic and religious dividing lines to bring an end to the long war in Liberia, and to ensure women's participation in elections. She has since worked to enhance the influence of women in West Africa during and after war. In the most trying circumstances, both before and during the "Arab spring", Tawakkul Karman has played a leading part in the struggle for women's rights and for democracy and peace in Yemen.
It is the Norwegian Nobel Committee's hope that the prize to Ellen Johnson Sirleaf, Leymah Gbowee and Tawakkul Karman will help to bring an end to the suppression of women that still occurs in many countries, and to realise the great potential for democracy and peace that women can represent.
Notice that last line: to realise the great potential for democracy and peace that women can represent. The committee is describing women's potential. If we don't think that the state of unrest, war and abuse in our world today is acceptable, then it is up to us to decide what we are going to do about it. Thinking about it or wishing for life to be different is simply not enough. It is up to us to decide what our lives represent and take appropriate action
In spiritual practice, I have found it to be quite healthy to pause from time to time to consider what my life represents. I was once asked by a friend and teacher, What are you willing to live for? That question shook me, but I was shaken even more when he asked the follow up question, What are you willing to die for?
Those may seem like hard, or even harsh, questions. But if you want to know the value of your life, you need to know what you value at the core of your being. Then you need to know what you are willing to do to bring that value into reality.
The nature of the Sacred Feminine is to know yourself and remember your purpose for existing. The nature of the Sacred Masculine is to put that realization into service to others. In balance, our lives have full meaning, as the reason that we are hear on earth is recognized and acted upon.
I invite you to consider these two questions. Create a quiet, undisturbed time to light a candle, and quietly reflect. You might want to journal or draw insights that come to you. You might want to invite your dreams to help you understand the deepest truth that you value. You might even want to commit to questing for greater insight. If you create the space to remember, you will know why you came.
Such a realization motivates us into action because it is so fundamental to who we are that we are compelled to endeavor for that purpose with vitality and commitment. When you read about women like these Nobel price winners, it would be easy to think that they must be special and that is the reason they make such a difference. It would be easy to think they are never afraid or don't have family responsibilities. It would be far too easy to think they must have skills that you don't have, and that is why they are able to make such a difference.
I suggest to you, whether you are a woman or a man, that they very likely act with conviction because they know who they are. At some level they know why they are here. And they choose each and every day to put their sense of purpose into action.
For me, this is the real inspiration the lives of these beautiful women offer—to know that each of us can be a gift, the realization of our own potential and make a positive difference here on earth.