Awaken and Heal in the Sacred Feminine
Heal and Manifest with The Holding Guided Meditation
Receive The Holding MP3 (an ancient, Native, Guided Meditation in the Sacred Feminine), information about ceremonies and experiences in the Divine Feminine, plus receive Misa's popular Prescriptions From Heaven.
I'm ready for more healing and manifestation with my free Holding meditation download!
You are invited to step into the very essence of the Sacred Feminine, where we Hold all of life - it's joys and it's challenges - in the very depths of our empathy and compassion.  Here, we experience the life-giving power of self-compassion as we allow ourselves to be held in the loving, primordial womb of all creation. From this source of dark, still, all accepting love, we emerge reborn into the light of who we are.
Whatever you choose to call it — Sacred Feminine, Divine Feminine, Goddess, Magdalene energy, Yin — this sacred energy calls us to open to our limitless potential as loving, intuitive, creative beings.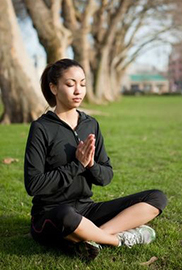 To help you in your sacred journey, we offer a prayer selected especially for this week.
You may also search our archives for a prayer appropriate to what you are needing right now.
Spend a few moments with our Prayer of the Week.
Follow Us On
Social Media
Join the conversation on these social networks.
Send in your prayer requests. We hold you in our prayers and meditations.
What motivates us to release damaging perceptions and patterns of behavior, and to be naturally inspired to live our true potential?
Holding is the most ancient form of feminine-based prayer, and yet, few of us understand how to do it, and even fewer of us understand its power.
Discover the miracles this powerful meditation can make in your life.