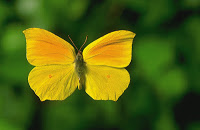 Though our ceremonies come from Native women's traditions and matriarchal tribes, last year was the first year we dedicated SpiritQuest to the Sacred Feminine.  That dedication brought a sweetness to our time together that I could not have anticipated.
In one of our first ceremonies, a butterfly entered the sacred fire circle and landed on every single person in the circle at least once. That is how our week in the Sacred Feminine began.
As we approach the gateway of Winter Solstice 2012, we also approach a portal of consciousness that once again remembers and embraces the sacred state of the Divine Feminine (yin energy) that lives within each of us—men, women and children.
As the energy to this gateway builds some of us may find ourselves struggling to release our busy minds from their machinations. Others of us are seeking to find solace from the intensity of our emotions. And still others are longing to break through some unidentifiable barrier to our awakening.
There is rest in the arms of the Sacred Feminine, so that the mystery of our own true natures can be revealed to us—so that we can be fulfilled.
But it takes courage to accept her gifts.
The ancestors teach us it is too easy to become complacent, and sometimes we need to shake ourselves out of our familiar patterns and routines. We need to challenge ourselves to lovingly embrace our limitations and fears of the unknown so that we can ultimately experience our true freedom.
Sometimes our longing becomes so normal that we forget the purpose of life is to awaken and be satisfied. The longing itself becomes an addiction as we perpetuate the desire that someday we will know fulfillment if we just keep trying, yet keeping that fulfillment just out of arms reach.
What SpiritQuest creates for us is an opportunity to open to fulfillment—not someday—but now.
It takes courage to love and know yourself, other people and the creatures of the earth without judgment or fear. It takes great courage to fall in love with life as it is—just as the Sacred Feminine loves each of us, completely and without reservation.
If you come to SpiritQuest, you will not leave with all of your problems solved. But you will leave with a divine awareness of yourself, the people in your life and your unique relationship to Mother Earth.
You will discover more about your own sacred nature, your medicine gifts and how you as a divine agent can be the change you wish to see in the world.
Please accept this letter as your official invitation from my heart to yours to experience the sweet and powerful gifts of the Sacred Feminine at SpiritQuest.
June 16-22nd
Yreka, California