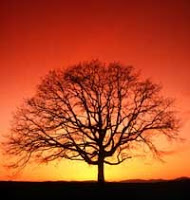 Video By Youssou Ndour and Peter Gabriel; Filmed in Senegal
View here: Shaking the Tree Video
Today I am sharing a video by Youssou Ndour and Peter Gabriel in Senegal , created some years ago. Out of all the videos of this song, I chose this one because it so graphically demonstrates the freedom we can experience when we choose to let go of the limits of our past and embrace our true desires.
Please do not make the assumption that this video is just about our sisters in "other countries." All of us women around the world have ways in which we need to shake the tree and break from our own self-accepted bonds.
We do not have to surrender our spiritual practices because our husbands don't understand them, looking instead for a practice he will participate in. We do not have to suppress our intuitive wisdom because our families ridicule what they consider to be non-factual insights. We do not have to attempt to ignore our emotions because our partners find them uncomfortable.
These are the ways we have learned to give up our power in order to maintain our relationships. But what kind of relationships are they, if we surrender our truth in order to be in them? How do we create a better world for ourselves and our daughters if we choose to bind our own hands with the constrained beliefs our fore-mothers felt they had to accept in order to survive?
We can shake the tree. We can break it down. This IS our day to be all we dream ourselves to be. And there are men and women just waiting to support us as we take the strides of our own liberation.
Here are the lyrics for you to read as you listen. There is an extra verse in the lyrics (and not on the video) that was added for a recording made in 1989.
Souma Yergon, Sou Nou Yergon, We are shakin' the tree
Souma Yergon, Sou Nou Yergon, We are shakin' the tree
Waiting your time, dreaming of a better life
Waiting your time, you're more than just a wife
You don't want to do what your mother has done
She has done
This is your life, this new life has begun
It's your day – a woman's day
It's your day – a woman's day
Turning the tide, you are on the incoming wave
Turning the tide, you know you are nobody's slave
Find your brothers and sisters
Who can hear all the truth in what you say
They can support you when you're on your way
It's your day – a woman's day
It's your day – a woman's day
Souma Yergon, Sou Nou Yergon, We are shakin' the tree
Souma Yergon, Sou Nou Yergon, We are shakin' the tree
Souma Yergon, Sou Nou Yergon, We are shakin' the tree
There's nothing to gain when there's nothing to be lost
There's nothing to gain if you stay behind and count the cost
Make the decision that you can be who you can be
You can be
Tasting the fruit come to the Liberty Tree
It's your day – a woman's day
It's your day – a woman's day
Changing your ways, changing those surrounding you
Changing your ways, more than any man can do
Open your heart, show him the anger and pain, so you heal
Maybe he's looking for his womanly side, let him feel
You had to be so strong
And you do nothing wrong
Nothing wrong at all
We're gonna break it down
We have to shake it down
Shake it all around
Souma Yergon, Sou Nou Yergon, We are shakin' the tree
Souma Yergon, Sou Nou Yergon, We are shakin' the tree
Souma Yergon, Sou Nou Yergon, We are shakin' the tree
Writer: N DOUR,YOUSSOU/GABRIEL,PETER
Copyright: Lyrics © EMI Music Publishing
For a little extra inspiration read: A New Day by W. Heartsill Wilson