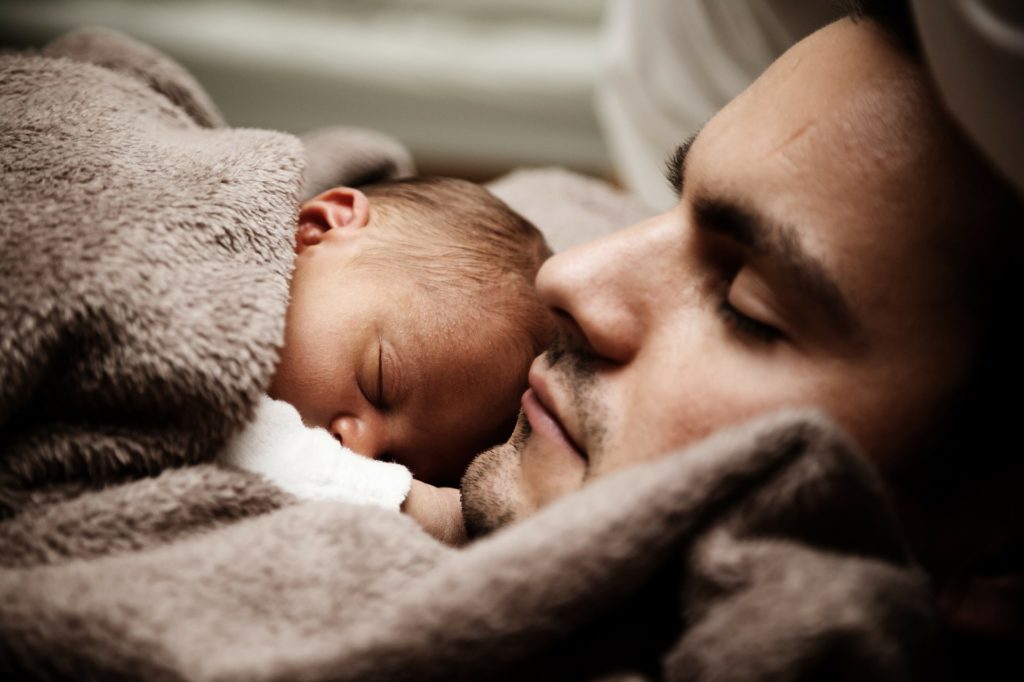 While it is true that here at Sacred Feminine Awakening we are dedicated to the Sacred Feminine, our emphasis on the feminine nature is to ensure greater balance in the world.
That said, the Sacred Masculine and today, Sacred Father, captivates our hearts. There is no balance, without loving relationship with Divine Father.
When a man shows fatherly love to anyone, he embodies the energy of Sacred Father as a living and tangible experience of the Divine.
What child does not long for such love? Even as adults we may find ourselves longing for that kind of love?
Whether you are a father of your own children or show fatherly love to children and adults that need that kind of loving touch, I honor you.
The Gift of Fatherly Love
Children are fabulous teachers about what fathers are truly giving to the world. When our grandchildren were small, my adopted daughter and the grandkids would join us at a week-long ceremony called SpiritQuest.  The children's fathers did not join them, but my husband was always there for them. He would tease, appropriately, as good fathers and grandfathers tend to do. He stood with them proudly during their special moments.
He would rub the back of the littlest one when she was upset that her mom was away in ceremony. He gave one of those firm looks of—that's a little much—when one of them was cutting up at an inappropriate time. He provided big hugs, laughed with them and praised them. He did what good grandpas do—he loved them as they are and encouragd them to be their best.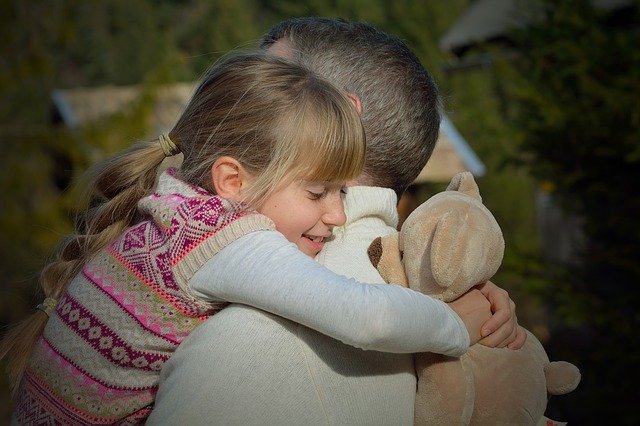 One year a single mom brought her three-year old daughter to SpiritQuest. Her little girl latched on to one of the men and they became buddies. She rode on his shoulders, begged him to swing her around by her arms, sat in his lap during talking circle—and basically adopted him as her camp dad.
Children know when they are safe. If a father or father figure feels safe to them, they will curl up in his arms and fall asleep to the rhythm of his heartbeat and breath once the playing and exploration is done.
The Sacred Work of Fathers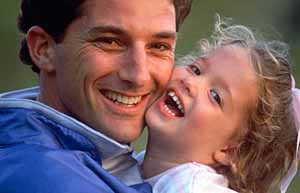 Over the years I have noticed that fatherly love simply exudes itself when a man has healed the wounds of his childhood and is able to delight in the growth and wonder of the children, (or even adults) that come into his life—whether those children are his own or are adopting him into their lives in some way.
Fathers and men that share fatherly love seem to understand that life is a big game, meant to be played with zeal and joy. No wonder children will beg their dads, uncles, older brothers, cousins and friends to play with them. They seem to know that men take delight in investigating life and testing perceived limits, and when children are ready to challenge themselves through play, they often look for their father or a father figure.
There is simply something wonderful, and truthfully—indescribable, about fatherly energy that men embody. Though I humbly attempt to capture that quality in words and images, I respect them deeply for that part of the Sacred they so beautifully embody and share, that I may never be able to adequately express in words.
Even as Adults, We Are Blessed by a Father's Love



Even as adults, we discover wonderful aspects of ourselves and we more easily navigate in the world, when we can feel the support and confidence that is conveyed through fatherly love.
As adults, we can allow ourselves to experience the healing and sacred power of a father's love, because in a father's love, we:
– know we are safe in the world
– trust we are capable of reaching our potential
– know it feels great to be our very best
– understand we are meant to play in life with great joy
– discover what it means to be special
– know that we are safe to stretch our limits and to rest
– become ready to explore and inspire the world.
To all fathers and those that show fatherly love, thank you for being you, being here and being the expression of Sacred Fatherly Love here on earth.