Here is Your New Version of The Holding Meditation
Important Note for Downloading to iPhone and iPhone
Important Note for iPhone and iPad Users: If you want this recording on your iPhone or iPad, it's best to download the MP3 to your computer, add it to your iTunes library, then transfer/sync to your device. If you need to download directly to an iPad or iPhone, that needs a little extra love. If you don't already have a download app, get the free app Document 5, browse to the link below, and download.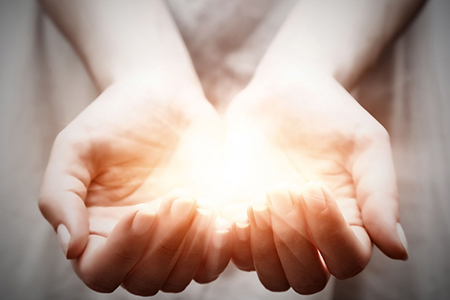 Ready for even more transformative results?
New video support series—Secrets of the Sacred Feminine Revealed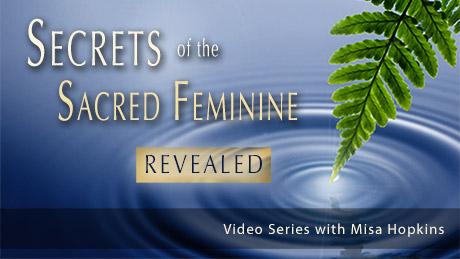 "Holding is the most ancient form of Sacred Feminine prayer. It is a direct path to the unconditional love that sets you free, allowing your emotions to become doorways to awakening." —Mother Misa
Discover the most effective ways to Hold for your healing and awakening in this video series
Module 1 – Holding Yourself
Holding Yourself videos take you into The Holding guided meditation Misa describes in her best-selling book, Sacred Feminine Awakening: The Emergence of Compassion.
As the first part in the Secrets of the Sacred Feminine Video Series, you learn the most effective ways to Hold yourself for healing and awakening.
You'll receive one video per week for four weeks. Each video includes instruction from Misa, and then she'll lead you in the Holding guided meditation, using the principles you have just learned.
Here is what you'll discover in each video:
Expanding Your Consciousness in Sacred Feminine Awareness and Potential
Holding yourself through the constrictions of fear, so that you can create in peace and confidence
Healing Emotionally and Physically
Healing your soul lessons, childhood traumas and empathic reactions, at the root of depression, anxiety and illness
Awakening Your Heart: Fulfill Your Soul's Deepest Emotional Needs
Fulfilling the 10 emotional needs of the soul existing behind most limitations, and holding the secrets to your potential
Manifesting Your Soul's Most Profound Desires
Creating from the unrealized potential and expansive Universe inside of you
Here's what people have experienced using these Holding practices:
Ariann ended 15 years of chronic genetic depression using The Holding.
"I wouldn't be here today if it wasn't for Misa … The Holding is the best thing you'll ever do for yourself." – Ariann Thomas, Ancestral Lineage Clearing
I have a stronger connection to who I am and my Divinity. There is so much teaching in the world that is superficial, but my experiences in the Sacred Feminine, go to the heart.
After just minutes with Misa, immersed in the Sacred Feminine, issues started drifting away. With so much acceptance and understanding, it is easy to let go of the struggles, live in gratitude, and enjoy every opportunity to laugh.
I have discovered that my own awakening has been wonderfully inspired through the teachings of the Sacred Feminine. I'm grateful to have shared so many moments with Misa in the exploration of the Divine Feminine. It seems the greater the inner stillness—the greater peace and joy I have to share with the world.
Satisfaction Guaranteed
If this approach to creating spiritual, emotional, and physical freedom does not work for you, you can cancel for a full refund before you receive the second video. We know this has to be right for you.
People have paid as much as $80 to access these 4 videos, but for a limited time they are available to you now for only…
$39.97
When you order today you also receive the audio-only downloads of Misa's guided meditation from every video module—great for easy access anywhere, anytime.
Plus, you also receive period insights from Misa, as well as her gift of Prescriptions From Heaven, daily inspirational e-cards for creating heaven on earth.
Watch your first video today.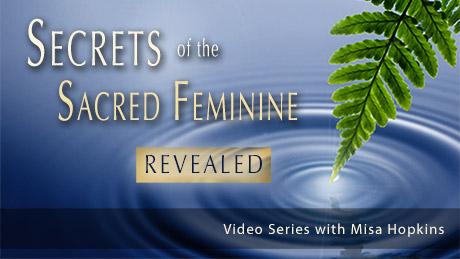 Module 1 – Holding Yourself